Food as Medicine Spice Tour
---
---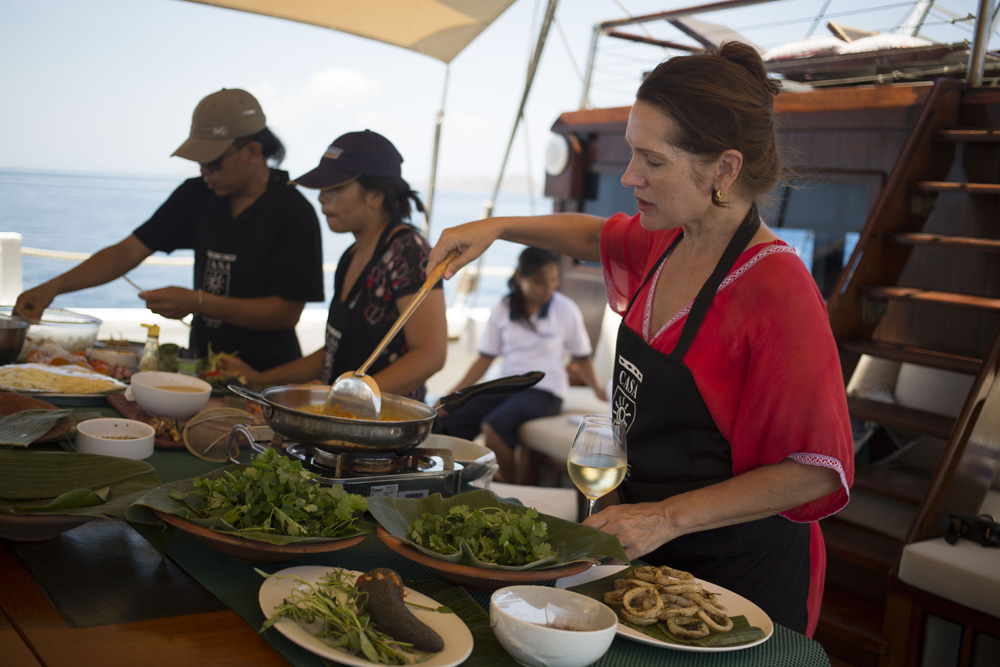 Ambon – Lease Islands – Banda – Ambon
Discover the Indonesian Spice Islands with all of your senses. Your senses of smell, taste and adventure will all be peaked to the max on this all-inclusive, eight-day culinary tour and exploration of the tiny islands that shaped a whole world of flavour.
Every day you can look forward to engaging encounters while visiting the many islands on our route. On these embarkations, you will tour markets with Australian-born, Balinese culinary expert, Janet DeNeefe, and her team. You will smell, touch, taste and learn about the spices that first intoxicated traders throughout the new world, while meeting the local people and witnessing the culture of these little-known corners of the Earth. Finally, you will, of course, dine on local favourites from menus that have been especially selected to highlight the exotic flavours that you have just experienced.
By night, there will be opportunities to deepen your own culinary knowledge by creating fragrant meals with other members of the group in cooking classes led by Janet. As always, on the Ombak Putih, there will be plenty of time for rest and relaxation with a refreshing drink and a book in our comfortable deck lounge. Alternatively, you can simply steal away and take in the incomparable views as we wend our way through the islands. Learn more.
---
---