Category: Press & Media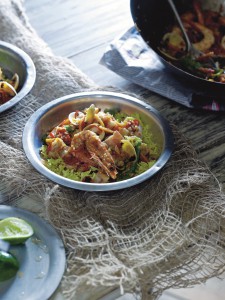 So here it is! Casa Luna's signature dish, which was inspired by – you guessed it – a trip to
Spain. I devoured paella nearly every day when I visited in 1991, and in Madrid in the
midst of probably my tenth version, I had an epiphany, or rather one of those 'what's all
the fuss about this dish' moments, and realised I could create a superb Balinese paella
adding a little mystique of the spice islands.
Our paella is an elegant celebration of seafood as well as a meeting of Bali and the
Mediterranean – the flash of the flamenco is introduced to the shimmer of the legong,
Bali's famous traditional dance.… Read More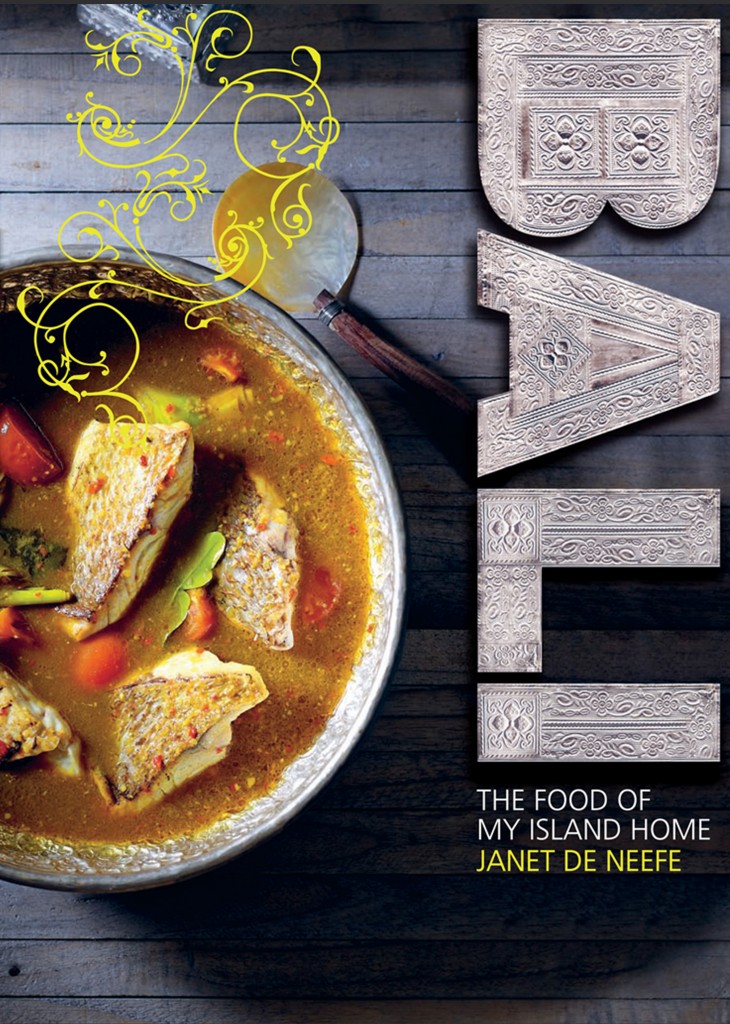 On the table before me lies my favourite Balinese meal: nasi campur, a serve of freshly
steamed rice topped with small helpings of delicious things. There is braised tempeh,
gently spiced smoked sardines, wok-fried water spinach with a scattering of sliced chillies,
amber-tinged chicken, warm sprouts and green amaranth tossed in peanut sauce, plus
fried sambal – which I simply can't live without. Just a spoonful of each alongside the rice
is enough to satisfy the stomach and enliven the tastebuds.
Nasi campur is in fact nothing out of the ordinary, but simply the nourishing daily fare
that is prepared in every home, food stall and market in every Balinese village.… Read More

I'm at the home of Pak Rimpin, the man who makes the finest smoked duck in Ubud. Pak Rimpin lives in an area known as the Jungut, just a stone's throw from Casa Luna, tucked away in the back streets. He has been making smoked duck for as long as I can remember and when we have a ceremony we always order from him.

One hundred and twenty authors will appear this year including singer and writer Nick Cave, expatriate Australian writer John Pilger and former East Timor president José Ramos Horta.
The festival is the brainwave of Australian Janet de Neefe and has attracted many outstanding writers over the years, including Kiran Desai and her mother Anita Desai, Amitav Ghosh, Michael Ondaatje, former frontline journalist Kate Adie and Ma Jian. From Australia, writers have included Richard Flanagan, Thomas Keneally, travel writer and historian William Dalrymple, Cate Kennedy, Sophie Cunningham, Frank Moorhouse and Christos Tsiolkas, whose multi-award-winningThe Slap was long-listed for the 2010 Man Booker Prize.
De Neefe is a human powerhouse, and she needs to be.… Read More

Posted on November 22nd, by janet in
Press & Media
.
Comments Off on How a Brief Bali Escape Changed One Woman's Life
by : Joni Sweet | November 06, 2012
What started as a brief holiday in Bali in 1984 ended up transforming Janet DeNeefe's life. She fell in love, not only with a man she would marry five years later, but also with the community, culture and especially cuisine of the island oasis. Almost 30 years later, Janet proudly calls Ubud — where she runs a cooking school, a cafe, two restaurants, a popular guesthouse and the famed Ubud Writers and Readers Festival — her home.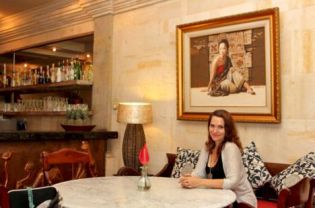 DeNeefe will share her knowledge of Balinese cooking in a talk hosted by Jakarta's Indonesian Heritage Society at Erasmus Huis on Tuesday at 7 p.m. She will discuss how she turned the island into a hands-on classroom by training in the kitchens of her husband's family and becoming a "village cook."
"I'd watch my husband's sister and her helper cook breakfast and I was totally absorbed in it.… Read More
---