Category: Culture

25 Nov-3 Dec
Early Bird Ends 31 Aug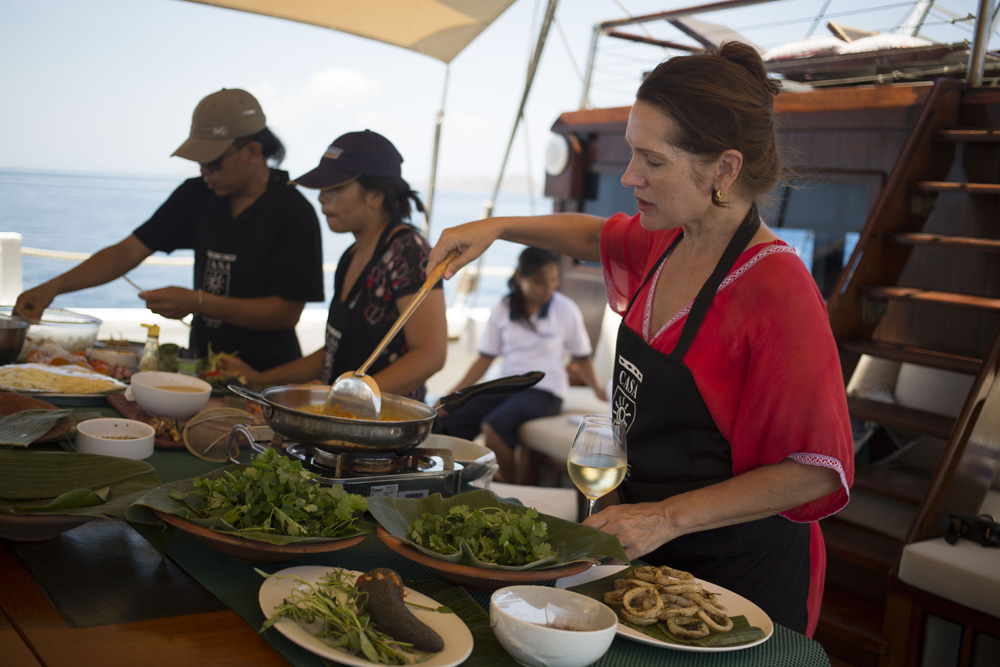 It's the year of the humble nutmeg and the Banda Islands. Join me on a cruise to the legendary spice islands and the island of Banda Neira and Run, inhaling history that changed the world, in between glorious Indonesian meals, trekking, snorkelling, swimming, and simply relaxing on pristine waters. Early bird special prices of AUD 3,900 ends 30 Aug. Deposit required. Contact pa@janetdeneefe.com for more information.

Never before has the word "organic" been more powerful in Ubud. Now a raw, vegan, fresh food destination, Ubud is spearheading the global "green" phenomena with world-class establishments dishing up their own versions of all that is healthy, chemical-free and locally grown.
Bali Buda has been serving vegetarian food for as long as I remember and have been a force behind the island-wide organic movement. They have so many tasty favourites, a range of gluten-free, raw cakes, breads and a health-food store alongside. If you are seeking anything organic, this is where you will find it.
Established in 2011, Alchemy is one of Bali's first raw, vegan cafés. Salads bowls are the mainstay and are piled high in generous mountains of goodness alongside other hearty raw fare and smoothies in every colour.… Read More

I am in a taxi driving through the back streets of Jogjakarta past candy-coloured houses, warungs fringed with sunsilk satchets flapping in the sun, free-range goats grazing on dirt, grandpas chatting on rickety bamboo chairs, head-scarfed school girls and rice-fields.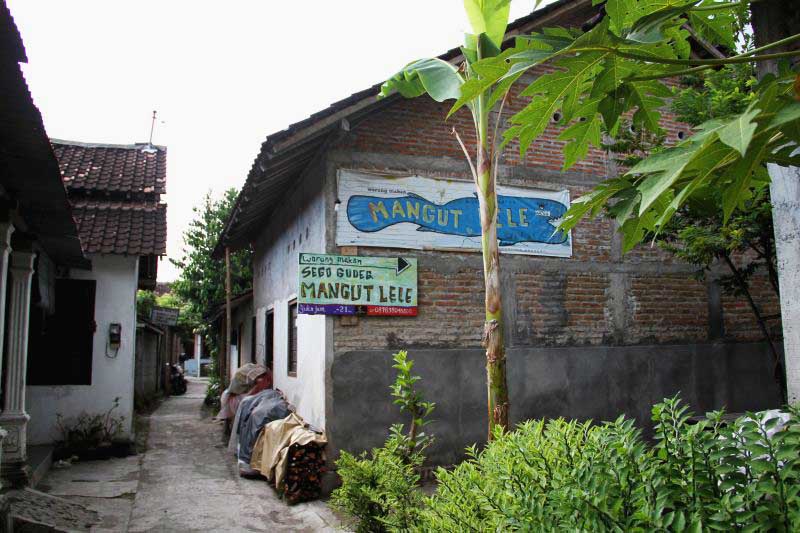 … Read More

Martabak Telor is a supremely delicious snack of Arab-Indian origins. Think paper-thin pastry meets omelette and there you have martabak telor.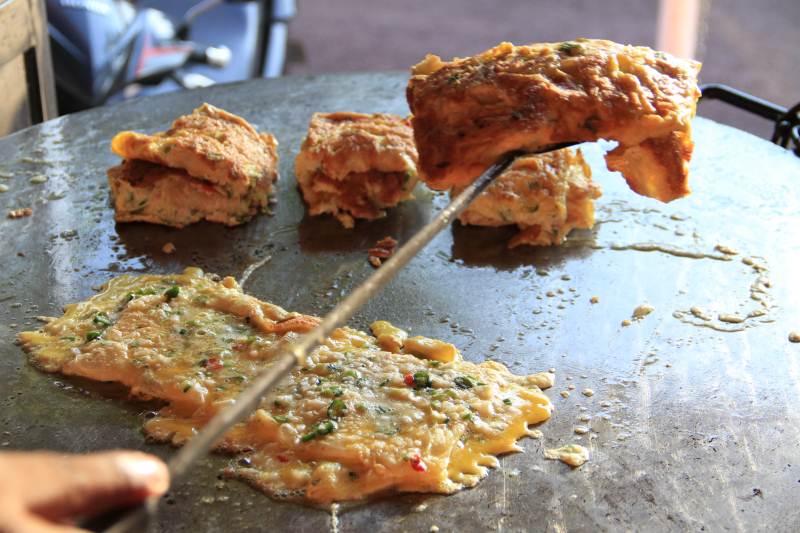 … Read More

Back on board Katherina, Sea Treks's elegant Phinisi boat, cruising the Komodo Islands for 6 days after the Ubud Writers & Readers Festival. Hard to believe!… Read More

Welcome to Ambon. I'm sitting in Sari Gurih, a bright, busy restaurant in the middle of town, faced with an enormous terracotta pot of papeda, transparent, glossy, boiled sago teamed with a large bowl of ikan kuah kuning, golden, fish soup. A young woman sings jazzy numbers alongside a DJ on a small stage and she does it well. That's right. Glen Fredly is from Ambon and this is the city of music!
The papeda and the fish soup are to be eaten together in a culinary marriage of sorts and it's enough to feed a whole wedding party (but there's only two of us!).… Read More


I'm at the home of Pak Rimpin, the man who makes the finest smoked duck in Ubud. Pak Rimpin lives in an area known as the Jungut, just a stone's throw from Casa Luna, tucked away in the back streets. He has been making smoked duck for as long as I can remember and when we have a ceremony we always order from him.

Welcome to the New Year!
I hope that you have all had a restful and rejuvenating holiday period.
I have spent the festive season reflecting on the hidden joys and beauty to be found on the island that I am lucky enough to call home (while also enjoying a few too many succulent sate sticks!).
With an abundance of fresh produce including glorious spices, fragrant rice, cashews and coffee, Bali truly is a foodies paradise.
This year I want to tell you more about the magic of Bali and the stories behind the ingredients in my cooking. I will be sharing stories and images from Ubud and across Bali so that you can enjoy and appreciate¬ how fresh organic produce and local ingredients make their way into my kitchens.

One hundred and twenty authors will appear this year including singer and writer Nick Cave, expatriate Australian writer John Pilger and former East Timor president José Ramos Horta.
The festival is the brainwave of Australian Janet de Neefe and has attracted many outstanding writers over the years, including Kiran Desai and her mother Anita Desai, Amitav Ghosh, Michael Ondaatje, former frontline journalist Kate Adie and Ma Jian. From Australia, writers have included Richard Flanagan, Thomas Keneally, travel writer and historian William Dalrymple, Cate Kennedy, Sophie Cunningham, Frank Moorhouse and Christos Tsiolkas, whose multi-award-winningThe Slap was long-listed for the 2010 Man Booker Prize.
De Neefe is a human powerhouse, and she needs to be.… Read More
---