Category: People

25 Nov-3 Dec
Early Bird Ends 31 Aug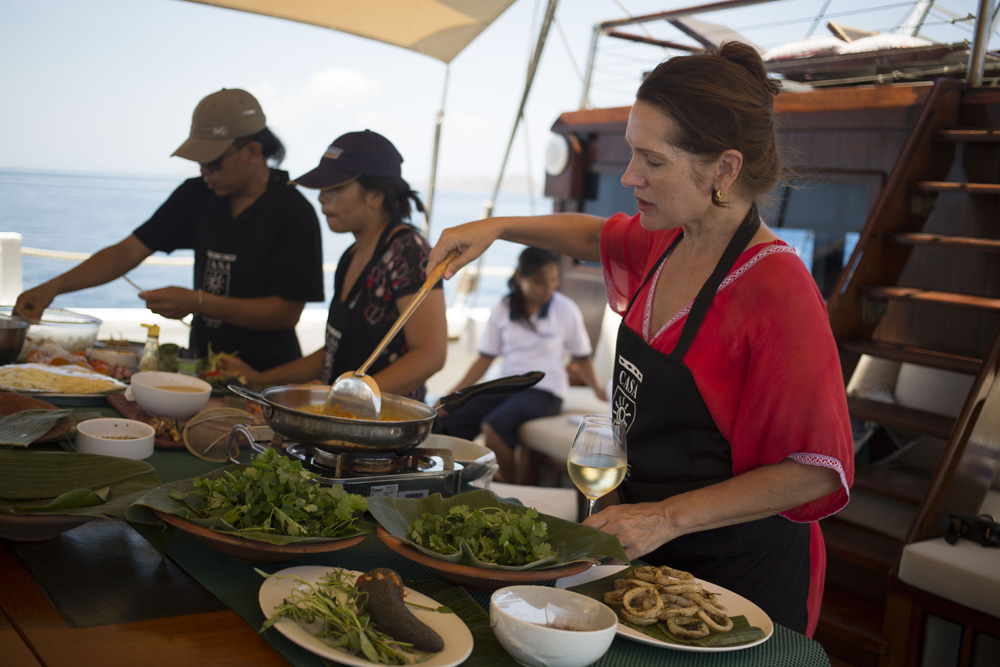 It's the year of the humble nutmeg and the Banda Islands. Join me on a cruise to the legendary spice islands and the island of Banda Neira and Run, inhaling history that changed the world, in between glorious Indonesian meals, trekking, snorkelling, swimming, and simply relaxing on pristine waters. Early bird special prices of AUD 3,900 ends 30 Aug. Deposit required. Contact pa@janetdeneefe.com for more information.

Never before has the word "organic" been more powerful in Ubud. Now a raw, vegan, fresh food destination, Ubud is spearheading the global "green" phenomena with world-class establishments dishing up their own versions of all that is healthy, chemical-free and locally grown.
Bali Buda has been serving vegetarian food for as long as I remember and have been a force behind the island-wide organic movement. They have so many tasty favourites, a range of gluten-free, raw cakes, breads and a health-food store alongside. If you are seeking anything organic, this is where you will find it.
Established in 2011, Alchemy is one of Bali's first raw, vegan cafés. Salads bowls are the mainstay and are piled high in generous mountains of goodness alongside other hearty raw fare and smoothies in every colour.… Read More

I am in a taxi driving through the back streets of Jogjakarta past candy-coloured houses, warungs fringed with sunsilk satchets flapping in the sun, free-range goats grazing on dirt, grandpas chatting on rickety bamboo chairs, head-scarfed school girls and rice-fields.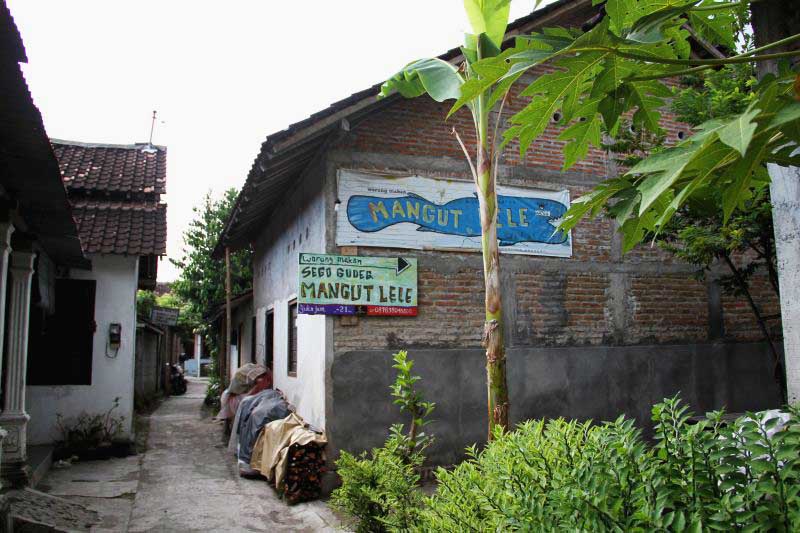 … Read More

Back on board Katherina, Sea Treks's elegant Phinisi boat, cruising the Komodo Islands for 6 days after the Ubud Writers & Readers Festival. Hard to believe!… Read More

Welcome to Ambon. I'm sitting in Sari Gurih, a bright, busy restaurant in the middle of town, faced with an enormous terracotta pot of papeda, transparent, glossy, boiled sago teamed with a large bowl of ikan kuah kuning, golden, fish soup. A young woman sings jazzy numbers alongside a DJ on a small stage and she does it well. That's right. Glen Fredly is from Ambon and this is the city of music!
The papeda and the fish soup are to be eaten together in a culinary marriage of sorts and it's enough to feed a whole wedding party (but there's only two of us!).… Read More


I'm at the home of Pak Rimpin, the man who makes the finest smoked duck in Ubud. Pak Rimpin lives in an area known as the Jungut, just a stone's throw from Casa Luna, tucked away in the back streets. He has been making smoked duck for as long as I can remember and when we have a ceremony we always order from him.

From unique boutiques to covetable keepsakes and handcrafted creations, Ubud has treasures aplenty. Here are just some of my personal favourite places to shop in the local area.
Blue Stone Botanicals in Ubud offers a glorious range of soaps, essential oils, balms and burners. You can find the perfect aromatherapy present here or something to soothe and scent your world.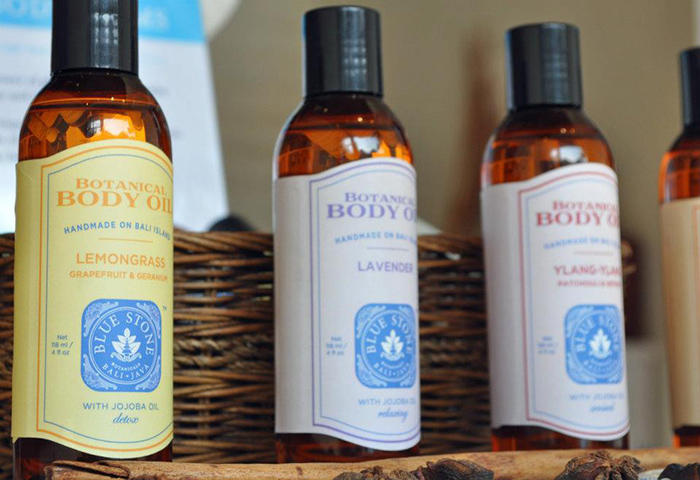 Nava Bali Ceramics in Monkey Forest Road has theee cutest tea-pots and zen-style cups, plates and accessories in matt ivory-white with teak trimmings with tea spoons and other accessories to match.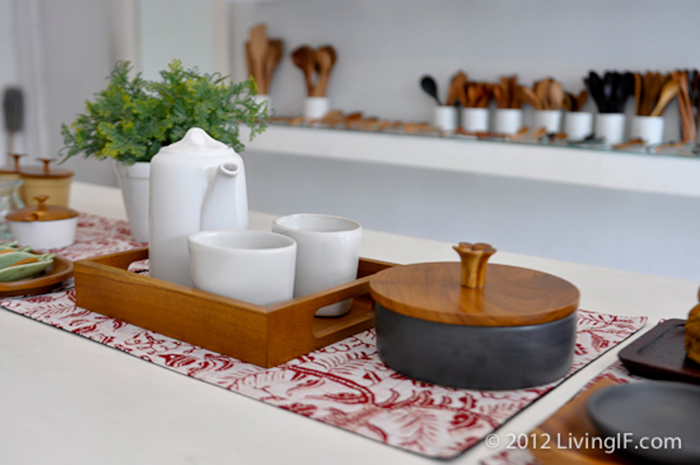 Lilla Lane on Monkey Forest Road near the soccer field is where I always buy my summery sandals. They are elegant, super comfortable and a great price.… Read More

It's on again! My long-table dinners at home celebrating some of my favourite Balinese food will be held during the month of July. Recipes from my cookbook,
Bali:The Food of My Island Home
, will be featured, made fresh from my own kitchen, using organic local produce where possible.
Dinner will be followed by a range of luscious desserts. Every Saturday in July we will gather upstairs at Honeymoon Guesthouse, while the sun descends over Jalan Bisma, to enjoy a feast of champions. To book, please contact:
reservations@casalunabali.com
.
One of my most cherished desserts, Black Rice and Tangerine Tart, will be on the menu. Here is the recipe: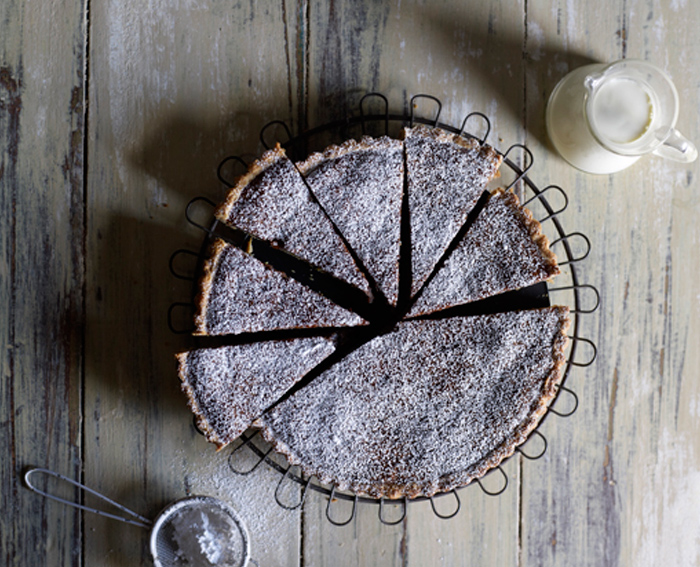 Black Rice and Tangerine  Tart
This unusual dessert combines the classic ingredients of black-rice pudding with a few elegant surprises.…
Read More

Posted on April 2nd, by janet in
People
,
Written Articles
.
Comments Off on Perth Writers Festival : Andrea Hirata in conversation with Janet DeNeefe
Andrea Hirata: The Rainbow Troops
source : ABC Australia | http://www.abc.net.au/tv/bigideas/stories/2013/04/02/3724829.htm
Indonesian writer Andrea Hirata has had spectacular success with his debut novel, The Rainbow Troops, selling 5 million copies in Indonesia alone. But he's a modest man, pointing out that the population of Indonesia is 247 million.
Born on the island of Gantong in east Sumatra, he did graduate studies in economic theory at Sheffield University in the UK. This book The Rainbow Troops is based on his primary school education and the overwhelming desire and motivation to learn no matter how poor the resources.
The school in his book is Muhammadiyah Elementary – they've got nothing! But what they do have is a few brilliant students and a couple of great teachers. … Read More
---