The Blog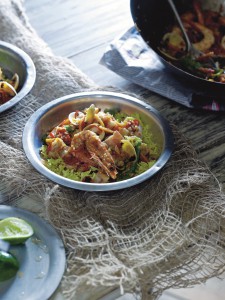 So here it is! Casa Luna's signature dish, which was inspired by – you guessed it – a trip to
Spain. I devoured paella nearly every day when I visited in 1991, and in Madrid in the
midst of probably my tenth version, I had an epiphany, or rather one of those 'what's all
the fuss about this dish' moments, and realised I could create a superb Balinese paella
adding a little mystique of the spice islands.
Our paella is an elegant celebration of seafood as well as a meeting of Bali and the
Mediterranean – the flash of the flamenco is introduced to the shimmer of the legong,
Bali's famous traditional dance.… Read More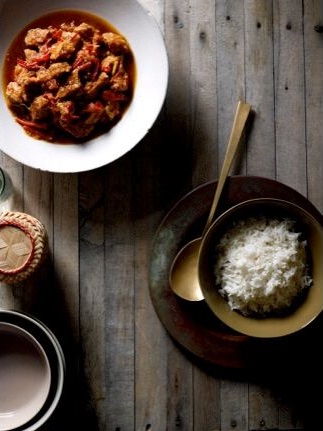 This is a Chinese-influenced dish, and the giveaway is the use of kecap manis, the local version of Chinese soy sauce that is thick, sweet and subtly spiced. Kecap manis became prominent on Balinese market shelves in the 1960s and 70s and has remained a favourite ever since. (In fact, all seasonings in bottles are not traditionally Balinese, and some old folk won't eat these modern flavourings because they don't like them.)
Today babi kecap is often prepared for major ceremonies such as Galungan, when pork is on the menu partly because it keeps well and can be eaten by families over two days. My sons love it and tend to always overload their plates, resulting in tummy aches the next day.… Read More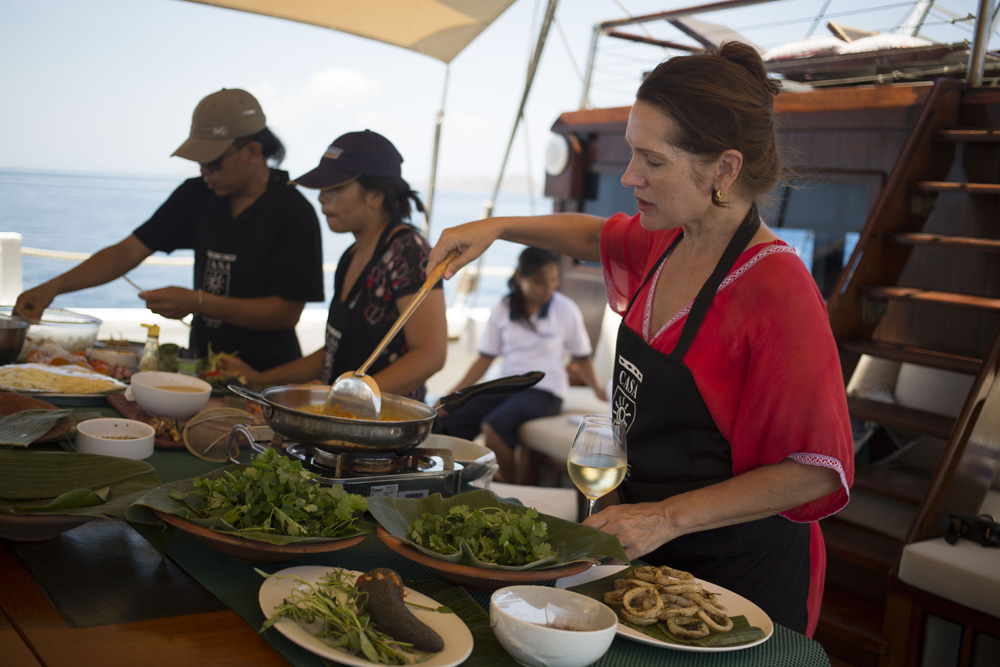 Ambon – Lease Islands – Banda – Ambon
Discover the Indonesian Spice Islands with all of your senses. Your senses of smell, taste and adventure will all be peaked to the max on this all-inclusive, eight-day culinary tour and exploration of the tiny islands that shaped a whole world of flavour.
Every day you can look forward to engaging encounters while visiting the many islands on our route. On these embarkations, you will tour markets with Australian-born, Balinese culinary expert, Janet DeNeefe, and her team. You will smell, touch, taste and learn about the spices that first intoxicated traders throughout the new world, while meeting the local people and witnessing the culture of these little-known corners of the Earth.
---