10 Oct

RECIPE OF THE WEEK | Tamarind-chilli fruit salad – Rujak

One of Indonesia's national treasures, and also found in Malaysia and Singapore, rujak, is the ubiquitous afternoon snack. When the sun starts its descent and the heat of the day starts to dull the brain, just about every Balinese I know tucks into this action-packed fruit salad with a savoury dressing that is guaranteed to slap you out of a tropical slump.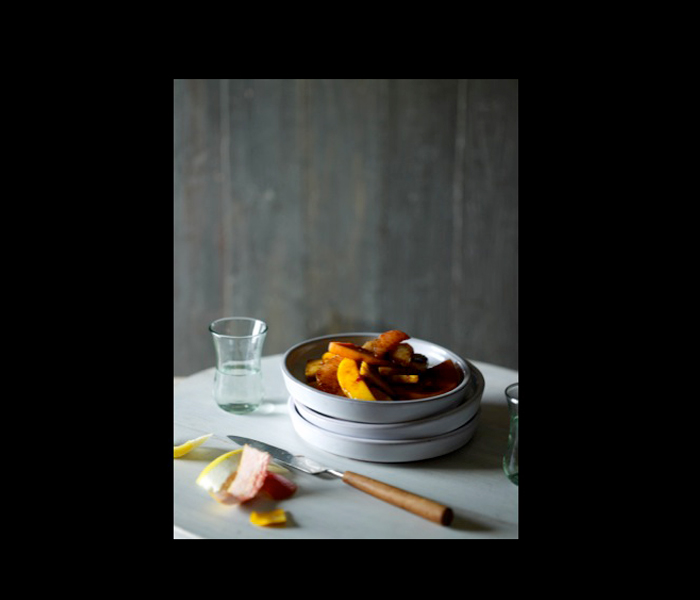 It combines the energizing four pillars of Asian cooking: sweet, sour, spicy and salty, and it clears the mind, refreshes the palette, speeds up the metabolism and offers a generous dose of vitamin C, iron, folic acid and calcium. Pregnant women crave its strong flavours, and rightly so.
As soon as my children are home from school, they feast on rujak mixed with any amount of seasonal fruit. My son, Krishna, loves it with pomelo, grapefruit and orange, while my daughters love it with grated carrot, red papaya and tomato. Most men I know prefer to eat rujak at the local warung (food stall), so that this addictive afternoon snack includes a little cuci mata, which translates as 'washing of the eyes' but really means admiring the bunga desa – the village 'flowers' on the street, of which Bali seems to have more than its fair share!
There are several types of rujak, but in Bali it is usually based on a dressing of palm sugar, tamarind, chilli and shrimp paste. You can use fish sauce or dried prawns instead of shrimp paste, and vegetarians can leave out the fish factor altogether. Kecap manis can also be used in place of the palm sugar. The dressing can double as a superb marinade for meat, seafood, tofu, eggplant, mushrooms and more. Drizzle it over an Asian 'slaw or use it as a dip for spring rolls, chicken wings or samosas. Rujak is the perfect starter for any Indonesian meal or it can be served as a lively salad with a main course.
3 cups thinly sliced fruit and certain vegetables, such as ripe mango, pineapple, apple, red papaya, pink grapefruit, orange, tomato and cucumber
1 teaspoon sea salt
250 ml water
2 small red chillies
1⁄2 – 1 teaspoon shrimp paste, roasted
5 tablespoons tamarind pulp, mixed with 1/2 cup water and strained 6 tablespoons palm-sugar, grated
sea salt to taste
Put your choice of fruit and vegetables in a bowl and add 1 teaspoon of salt and the water. Mix well and place in the refrigerator and leave for an hour. The salt will tenderise and extract any bitterness from the fruit and vegetables.
Put the chillies, shrimp paste and 1/2 teaspoon of salt in a mortar and pound until the seeds of the chillies are crushed and the skin has broken down somewhat. Add the tamarind and lightly crush the pulp without breaking the seeds. Stir in the palm-sugar syrup. (Alternatively, you can make the dressing in a blender, but make sure you remove the tamarind seeds first. )
Drain the fruit and vegetables and toss with the dressing. Taste for a balance of sweet, sour, salty and spicy flavours, and adjust if needed. There will probably be tamarind seeds left behind. Make sure you don't eat these!
Serves 4
Discover more amazing Indonesian recipes from my cookbook Bali: Food of My Island Home