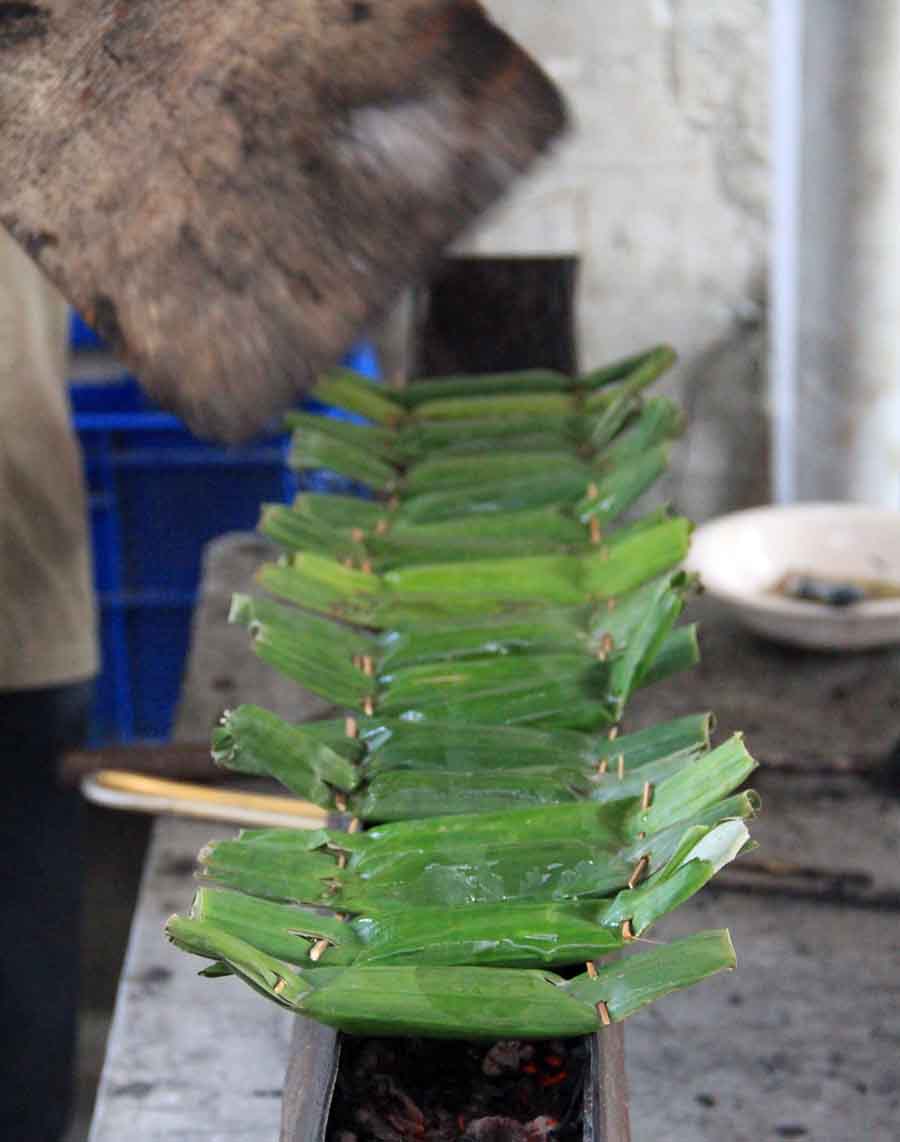 19 Sep

Fish in Banana Leaves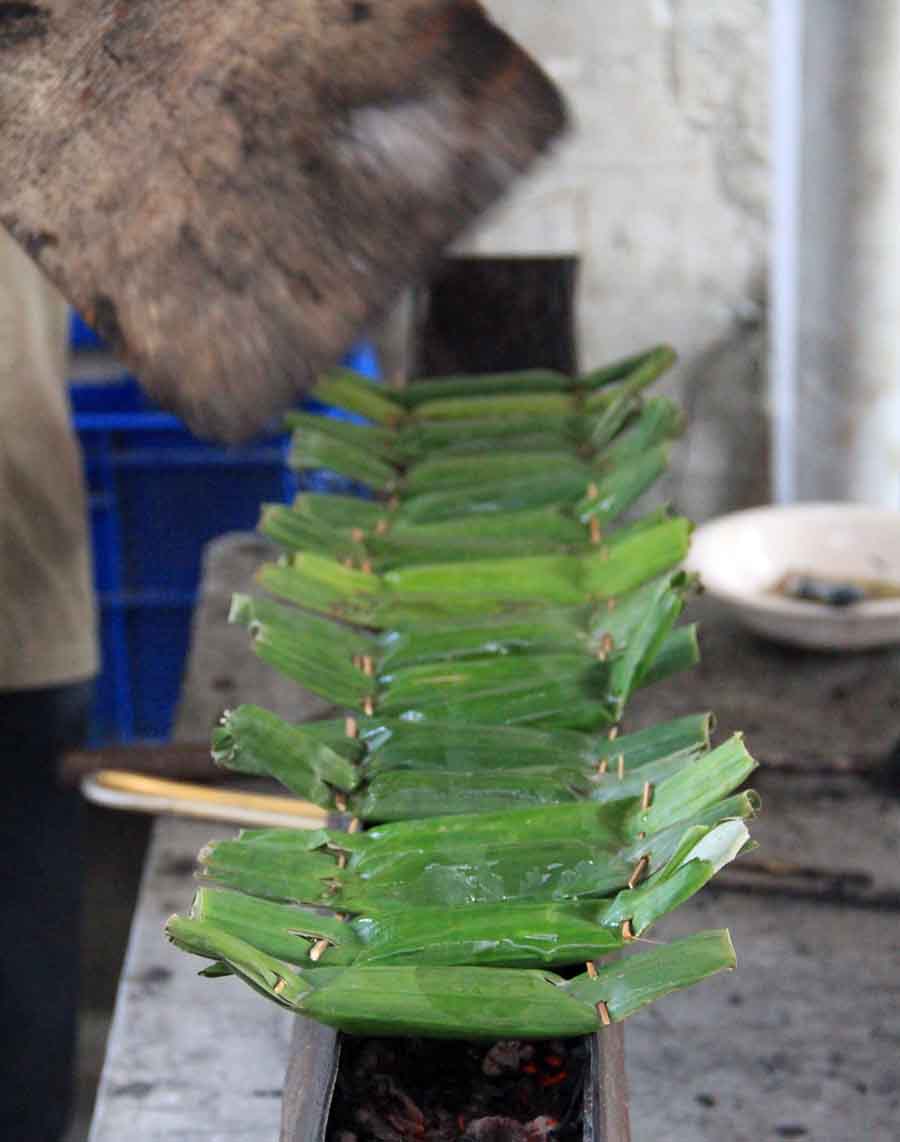 Pepesan ikan
Grilled fish in banana leaves
Indonesians are masters at cooking fish. This photo was taken in Aceh where they are privy to an enormous variety of fish from teeny thread fish to all types of mackerel, mahi-mahi, shark and so on. Sardines, frigate tuna and Spanish mackerel are the main fish used for pepesan ikan, but you can experiment with any firm fish. Or try it with salmon – it's to die for! In lieu of banana leaves, wrap it in baking paper followed by an outer layer of foil. And instead of grilling or steaming, the fish can also be baked in the oven.
Spice paste:
3 red shallots or 1/4 onion, roughly chopped
6 garlic gloves
4 long red chillies, seeds discarded and roughly chopped
2 small red chillies, chopped
2 lemongrass stalks, roughly chopped
2 tablespoons chopped galangal
3 teaspoons chopped fresh turmeric
2 teaspoons chopped ginger
2 tomatoes, roughly chopped
3 candlenuts
1/2 teaspoon shrimp paste
2 teaspoons tamarind pulp, soaked in 3 tablespoons of water and strained
2 teaspoons coriander seeds
1 tablespoon grated palm sugar
600 g firm fish fillets, cut into short, fat fingers of roughly 2 x 4 cm
2 tablespoons oil
4 kaffir lime leaves, rolled into a bundle and finely shredded
2 tablespoons fried shallots
1–2 teaspoons sea salt
banana leaves
salam leaves
Pound the spice paste ingredients to a smooth paste in a mortar or blitz in a food processor. The paste should be orange, flecked with chilli and tomato skin.
Place the fish in a bowl and mix thoroughly with the spice paste, oil, lime leaves, fried shallots and salt. If you can, taste a teeny bit of fish to check the seasonings, or fry a little as a test.
Cut the banana leaves into rectangles roughly the size of a standard envelope. Wrap three to four chunks of the fish in two layers of banana leaves with a salam leaf underneath. Roll over and secure the ends with a toothpick or tie with string. It should resemble a Christmas bonbon. Grill or steam the parcels, turning occasionally, for 5 minutes, or until cooked.
Makes 8 parcels Serves 4