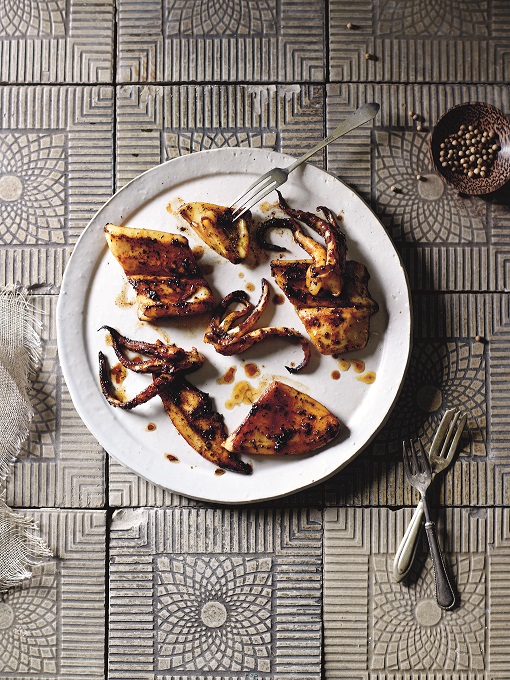 22 Feb

RECIPE OF THE WEEK: Chargrilled Squid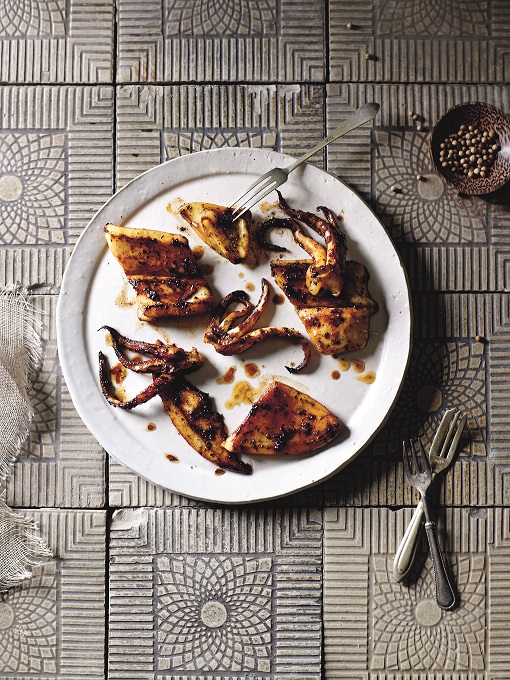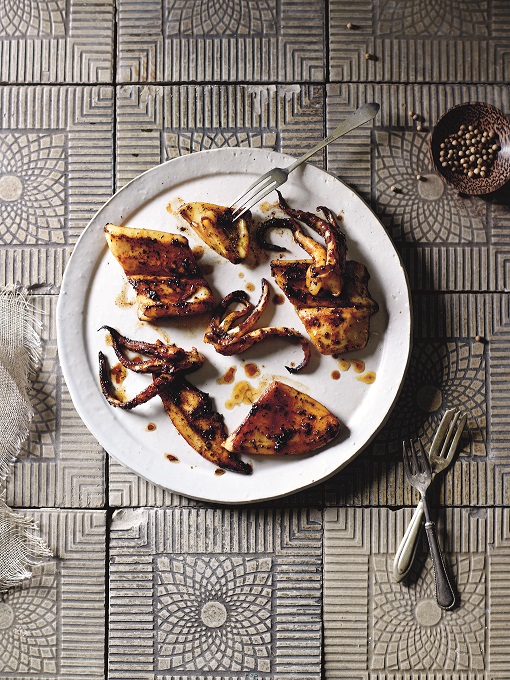 This is one of the many barbecued dishes that are served by the sea at Jimbaran. In what
was formally a rustic coastal eating place dotted with simple grass huts, there are now
hundreds of bamboo tables and chairs perched on the sand, and tonnes of seafood being
served, from prawns to lobster and snapper to squid, for eager tourists. The secret at
Jimbaran is cooking the seafood over coconut husks for a delectable smokiness, and the
moist heat of the husks creates tender meat with glazed and burnished skin without
dryness. If you are flying into Denpasar at night, the smoke from the barbecues at
Jimbaran bay looks like an enormous bushfire.
This is a simple marinade and you can add any additional herbs. A bonus is that the
marinade can be prepared up to two weeks in advance and kept in the refrigerator.
MARINADE
100 ml vegetable or peanut oil
3 garlic cloves, finely chopped
1–2 tablespoons kecap manis
2 teaspoons freshly ground black pepper
5 kaffir lime leaves, rolled into a bundle and finely shredded
1/2 teaspoon sea salt
1 kg squid, cleaned
Tomato Sambal (page 000) to serve
lime wedges to serve
Combine the marinade ingredients in a large bowl and mix well.
Cut the squid into 10 cm tubes and quarter the tentacles lengthwise. Add to the
marinade, coating well, and refrigerate for at least 1 hour.
Heat a barbecue grill. Lift the squid out of the marinade and place on the grill. Cook,
turning occasionally and basting with the marinade, until golden brown and just cooked.
It should only take a few minutes.
Serve with tomato sambal and wedges of lime.
Serves 4