19 Mar

Smoked Duck

I'm at the home of Pak Rimpin, the man who makes the finest smoked duck in Ubud. Pak Rimpin lives in an area known as the Jungut, just a stone's throw from Casa Luna, tucked away in the back streets. He has been making smoked duck for as long as I can remember and when we have a ceremony we always order from him.
I am hoping to learn some trade secrets but I can see that the key is the quality of the ingredients; organic Balinese duck, fresh spices and virgin coconut oil. The long slow cooking in coconut bark certainly helps too.
The first step is to soak the coconut bark to prevent drying out.
The spices are then prepared, rajeng-style, which means chopped with a cleaver.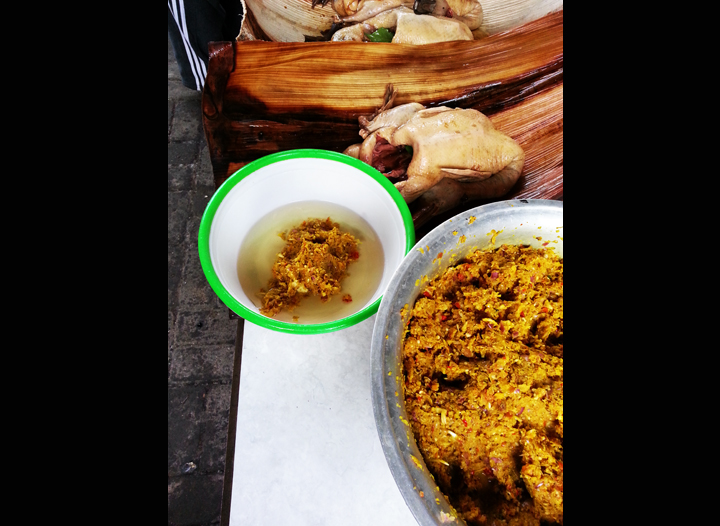 A mix of oil, shrimp paste, tamarind and salt is used to massage the duck and break the bones a little.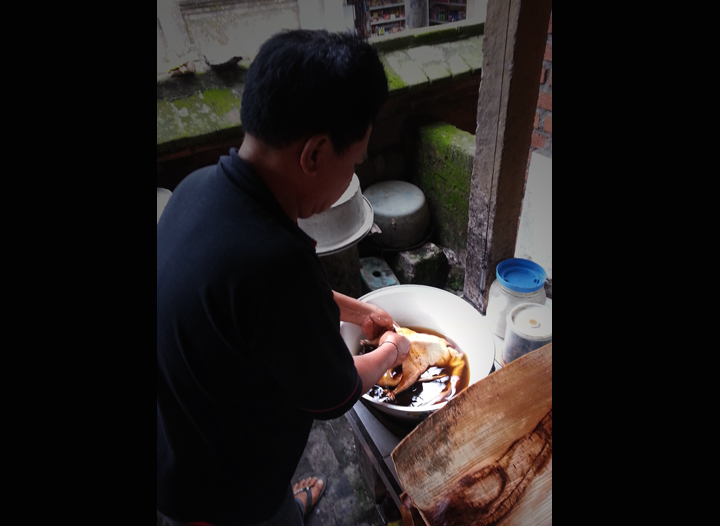 Aromatic leaves are placed in the cavity, followed by the spice paste.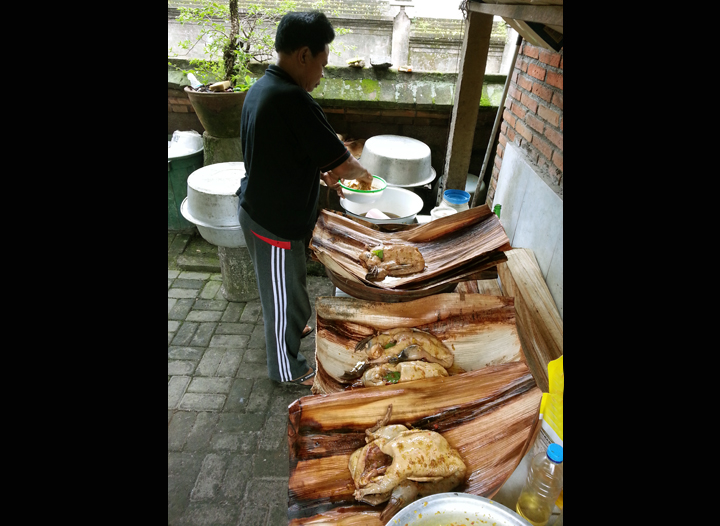 The duck is then wrapped in the coconut bark.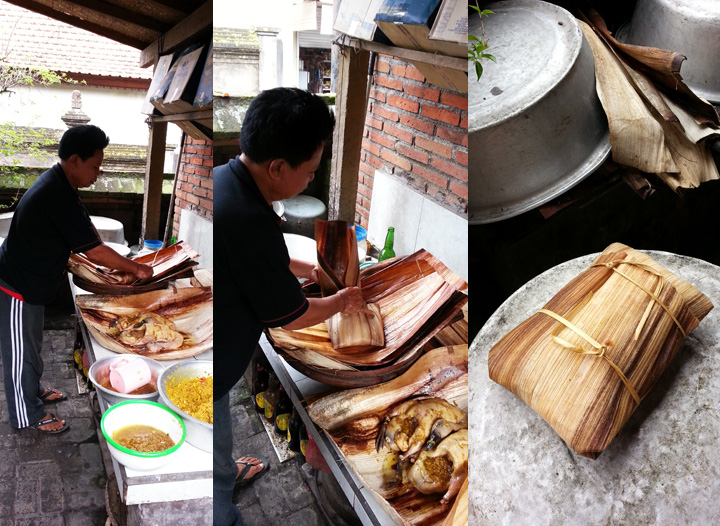 The duck is slow cooked under burning rice and coconut husks.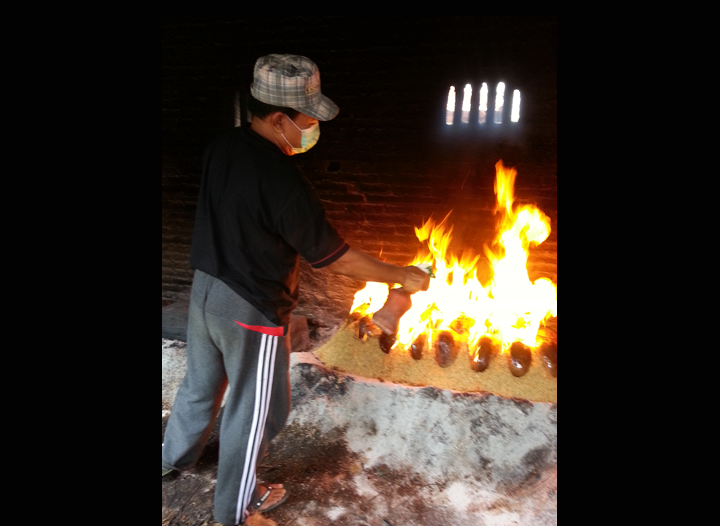 6 hours later it's fall off the bone tender, aromatic and supremely delicious!