Posted on October 24th, by janet in
Food
,
Recipes
,
Written Articles
.
Comments Off on RECIPE OF THE WEEK | Balinese Beef Rendang – Rendang Sapi
In keeping with Hindu dietary restrictions, beef is seldom served in a Balinese household. That doesn't mean it's forbidden though! Meat in Bali, is always cooked with a pile of fresh spices that tenderize, preserve, uplift and nurture. It's also about aiding digestion and a dash of tamarind, a few sprightly gingers and lemongrass will always help that process.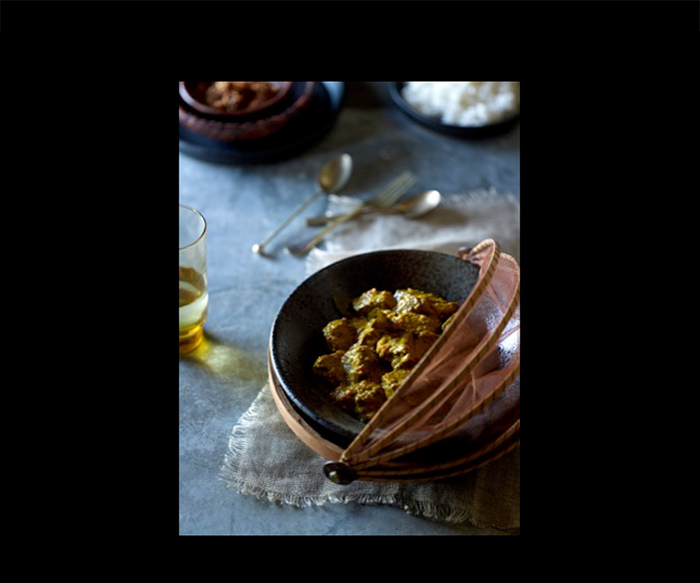 This recipe is a Balinese version of rendang and spotlights the acclaimed trio of galangal, turmeric and ginger, that constantly feature in Indonesian cooking. It has all the virtues of a slow-cooked stew; comforting, full of flavour, tender and deeply aromatic. It is also a joy to cook as the aroma that floats around the house, while the curry is simmering in the pot, is glorious.

Posted on October 15th, by janet in
Food
,
Recipes
,
Written Articles
.
Comments Off on RECIPE OF THE WEEK | Black-rice pudding – Bubur injin
Black rice pudding is one of Bali's most famous desserts that, once upon a time, used to feature on the breakfast menu of most simple guesthouses around the island. Traditionally served as an in-between snack, it's glossy blackness and almost chocolatey flavour makes it both intriguing and alluring. Mornings or afternoons, you can usually find black rice pudding on sale at simple food stalls at local markets, along with other syrupy porridge-like treats. These comforting dishes are the domain of mothers and grandmas who are the experts of all that is "sugar and spice and everything nice."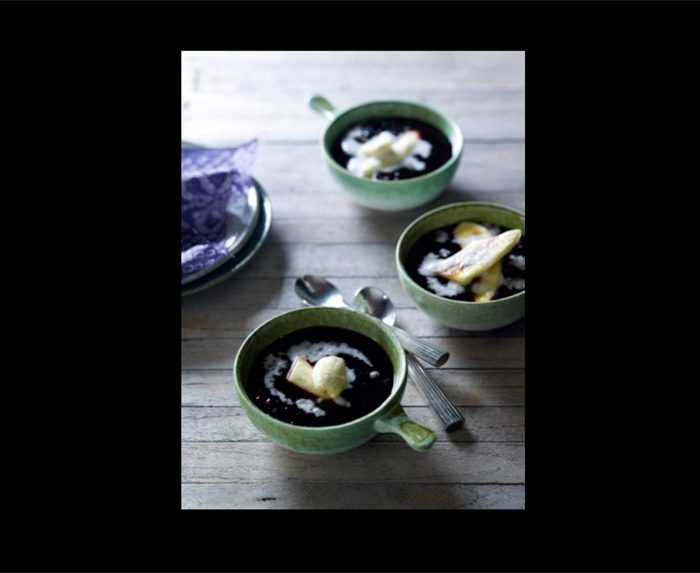 My sister-in-law, Karsi, taught me how to make Black rice pudding and walked me through the subtleties of achieving the perfect flavour and consistency.
---