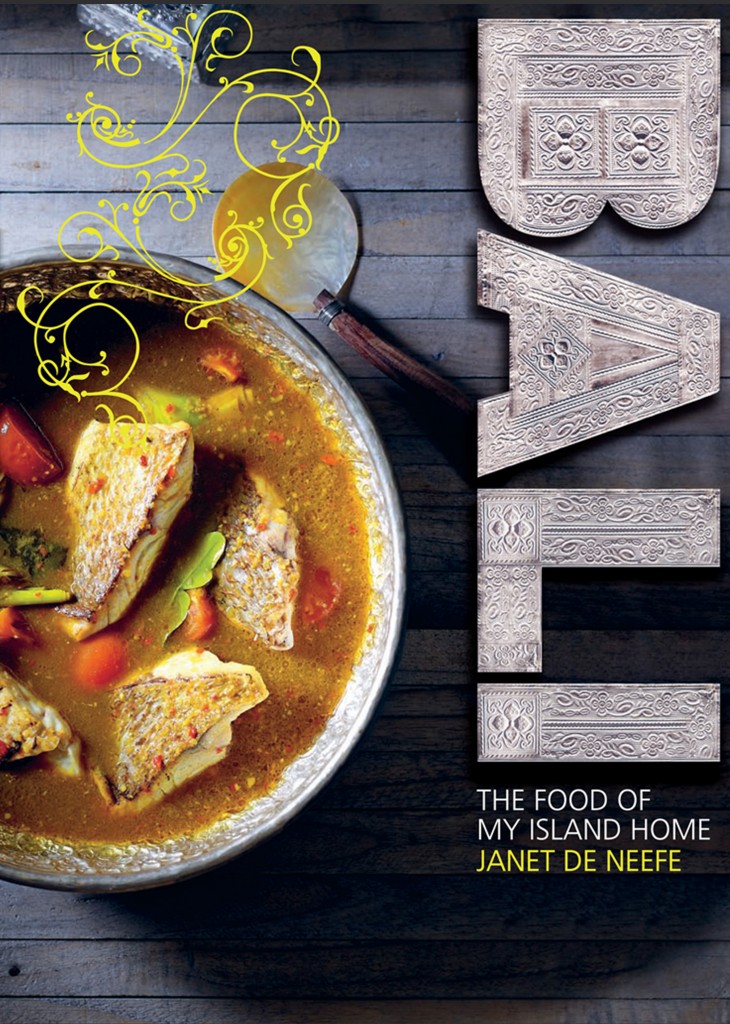 On the table before me lies my favourite Balinese meal:
nasi campur
, a serve of freshly steamed rice topped with small helpings of delicious things. There is braised tempeh, gently spiced smoked sardines, wok-fried water spinach with a scattering of sliced chillies, amber-tinged chicken, warm sprouts and green amaranth tossed in peanut sauce, plus fried sambal – which I simply can't live without. Just a spoonful of each alongside the rice is enough to satisfy the stomach and enliven the tastebuds.
Nasi campur
is in fact nothing out of the ordinary, but simply the nourishing daily fare that is prepared in every home, food stall and market in every Balinese village. The selection of toppings is determined by the bountiful range of seasonal produce available. Since I moved to Bali I have eaten
nasi campur
nearly every day and I will never tire of it. It pretty well sums up Indonesia: small islands of food brought together by steamed rice. My first visit to Bali was in 1974 as a Melbourne secondary-school student. It was a trip that made an impact from which I've never recovered. I felt like Alice stepping into a surreal wonderland of startling beauty and wild energy. I tasted food that defied description, watched dance movements that resembled the fl utter of gilded butterflies, and saw processions that took my breath away.