Category: Uncategorized

I guess it's because it's lunchtime and I'm hungry that I'm dreaming of Mie. Not me as in me, but Mie as in noodles. Fat, soft, slurpy, deeply chicken-broth fragrant, Jakarta-style noodles. Now everyone has their favourite and feel free to overload my inbox with suggestions. When you love noodles, what to do! But I love Bakmi Roxy in Cikini, or maybe it's the name I love (Whatever happened to Bryan Ferry?)
The meat really has to be chicken and simmered in a slow-brewed chicken stock. And when I say chicken, it has to be dark, moist, super-tasty thigh.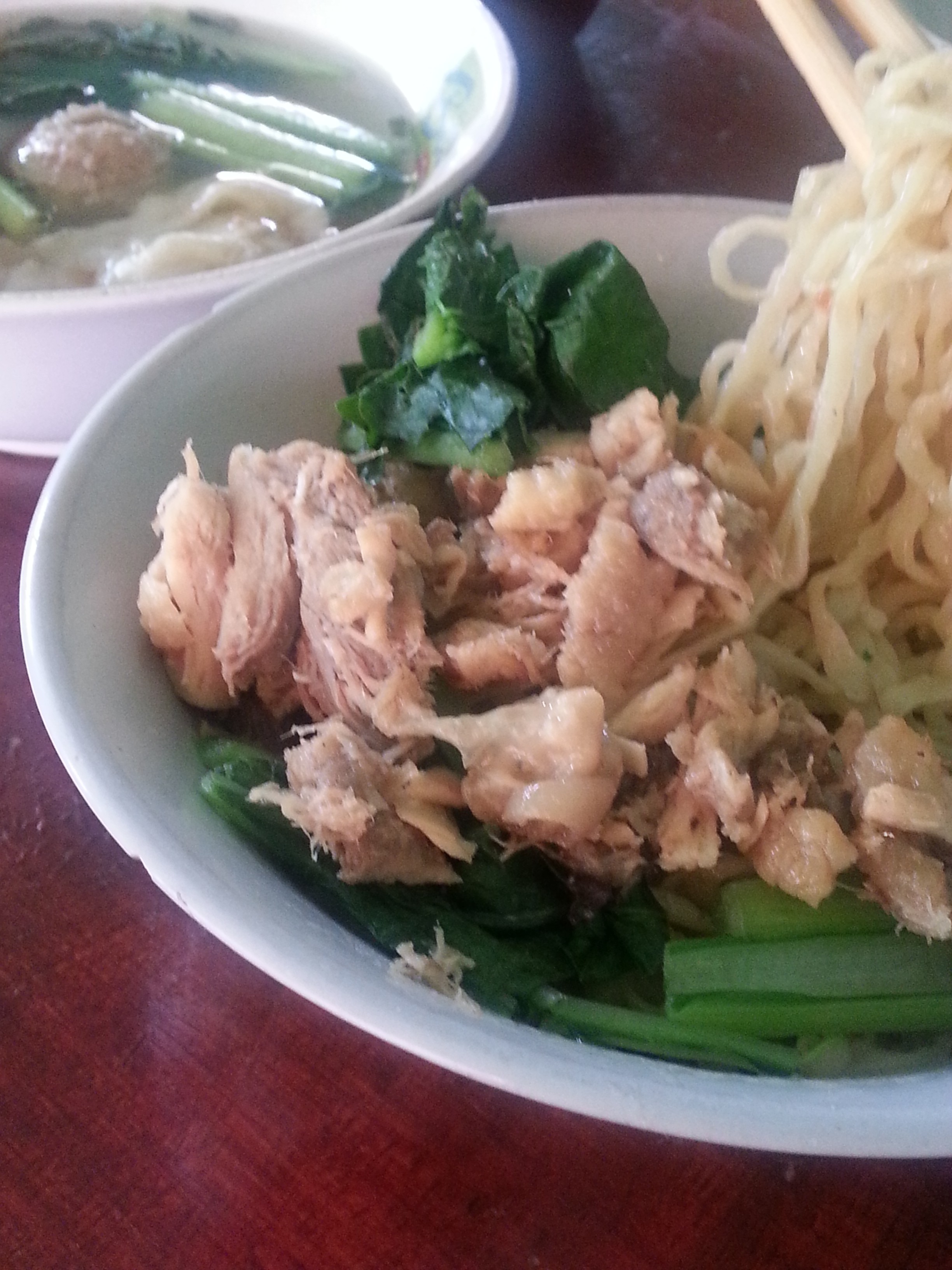 And it should be chunky, with attitude. A memorable thigh-rich journey.… Read More

Posted on September 19th, by janet in
Uncategorized
.
Comments Off on Fish in Banana Leaves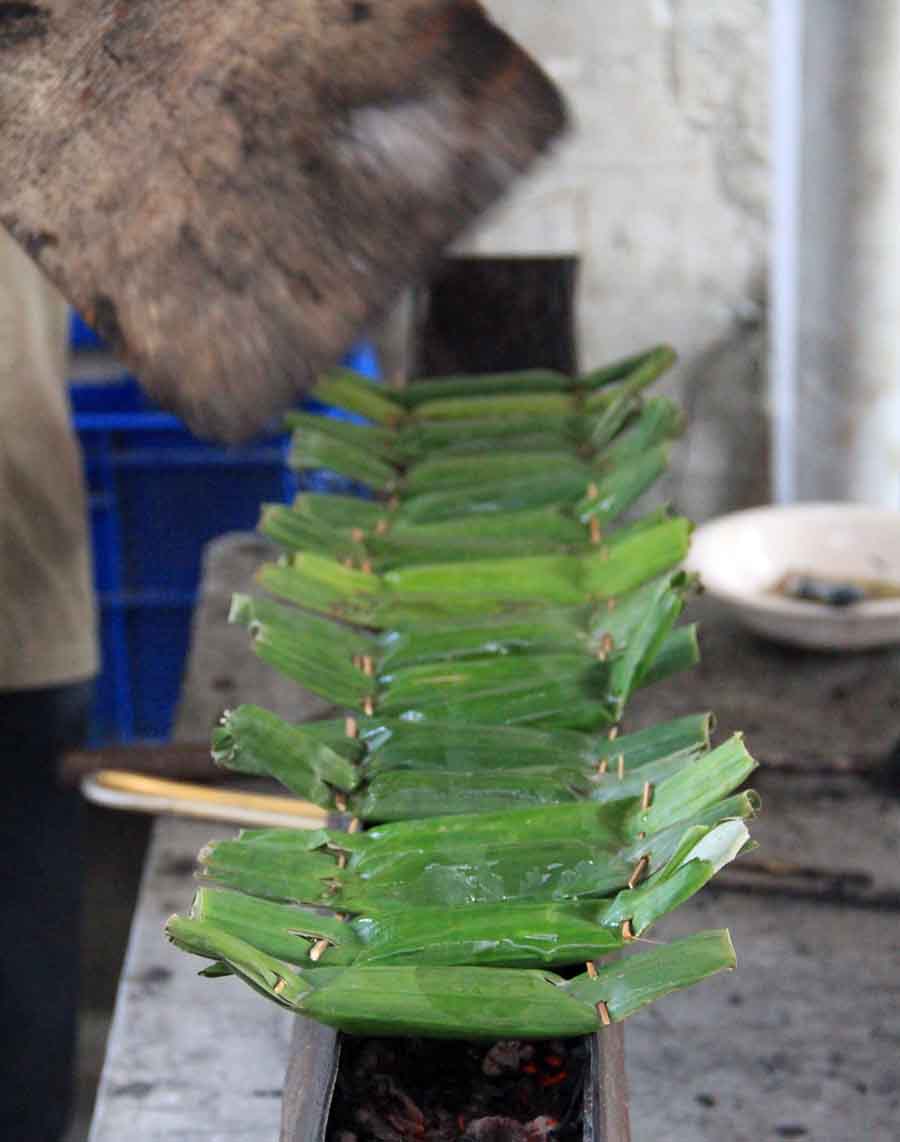 Pepesan ikan
Grilled fish in banana leaves
Indonesians are masters at cooking fish. This photo was taken in Aceh where they are privy to an enormous variety of fish from teeny thread fish to all types of mackerel, mahi-mahi, shark and so on. Sardines, frigate tuna and Spanish mackerel are the main fish used for pepesan ikan, but you can experiment with any firm fish. Or try it with salmon – it's to die for! In lieu of banana leaves, wrap it in baking paper followed by an outer layer of foil. And instead of grilling or steaming, the fish can also be baked in the oven.
Spice paste:
3 red shallots or 1/4 onion, roughly chopped
6 garlic gloves
4 long red chillies, seeds discarded and roughly chopped
2 small red chillies, chopped
2 lemongrass stalks, roughly chopped
2 tablespoons chopped galangal
3 teaspoons chopped fresh turmeric
2 teaspoons chopped ginger
2 tomatoes, roughly chopped
3 candlenuts
1/2 teaspoon shrimp paste
2 teaspoons tamarind pulp, soaked in 3 tablespoons of water and strained
2 teaspoons coriander seeds
1 tablespoon grated palm sugar
600 g firm fish fillets, cut into short, fat fingers of roughly 2 x 4 cm
2 tablespoons oil
4 kaffir lime leaves, rolled into a bundle and finely shredded
2 tablespoons fried shallots
1–2 teaspoons sea salt
banana leaves
salam leaves
Pound the spice paste ingredients to a smooth paste in a mortar or blitz in a food processor.… Read More

I am in a taxi driving through the back streets of Jogjakarta past candy-coloured houses, warungs fringed with sunsilk satchets flapping in the sun, free-range goats grazing on dirt, grandpas chatting on rickety bamboo chairs, head-scarfed school girls and rice-fields.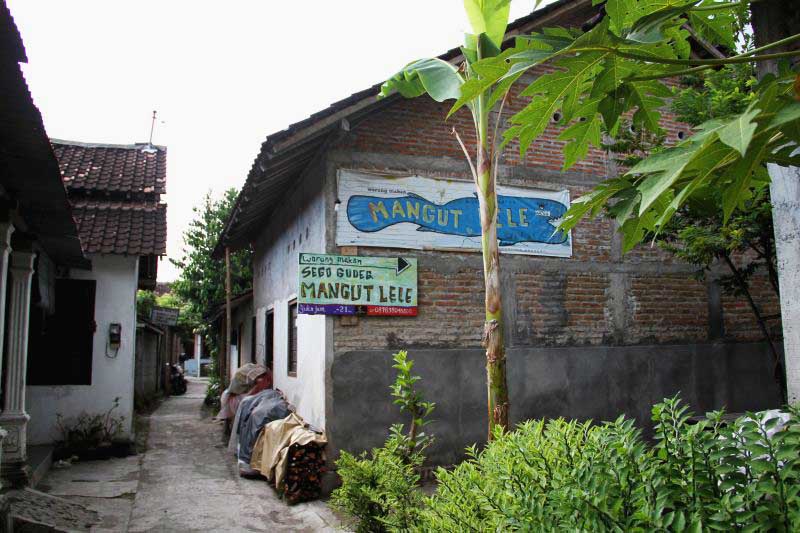 … Read More

Posted on February 28th, by janet in
Uncategorized
.
Comments Off on A Thirst for Balinese Coffee
It's no secret that I love Balinese coffee and for nearly thirty years my day has began with a strong cup of it. A heaped teaspoon of ground coffee topped with boiling hot water, tubruk-style, is the way I like it. While the global thirst for coffee is brewing out of control, a cup of Bali's deeply aromatic and richly flavoured single origin beans is more satisfying to me than any latte-arty frothy concoction. Most Balinese I know start their day with it: strong, hot, sweet and black, maybe served with fried bananas or jaja kukus, sticky rice cakes.

Martabak Telor is a supremely delicious snack of Arab-Indian origins. Think paper-thin pastry meets omelette and there you have martabak telor.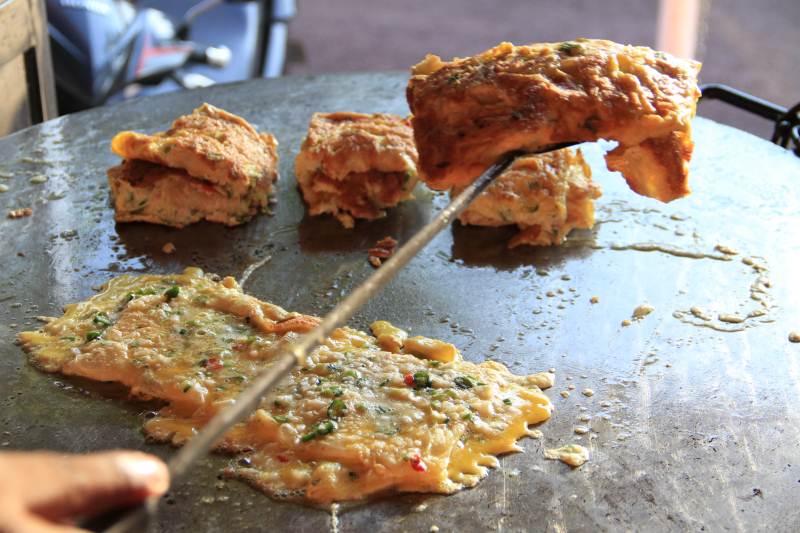 … Read More

Back on board Katherina, Sea Treks's elegant Phinisi boat, cruising the Komodo Islands for 6 days after the Ubud Writers & Readers Festival. Hard to believe!… Read More

The cuisine of Aceh is influenced by Arab and Indian spices that were introduced by foreign traders, and these, when combined with local produce and especially seafood, created a fascinating fusion of flavours.

Welcome to Ambon. I'm sitting in Sari Gurih, a bright, busy restaurant in the middle of town, faced with an enormous terracotta pot of papeda, transparent, glossy, boiled sago teamed with a large bowl of ikan kuah kuning, golden, fish soup. A young woman sings jazzy numbers alongside a DJ on a small stage and she does it well. That's right. Glen Fredly is from Ambon and this is the city of music!
The papeda and the fish soup are to be eaten together in a culinary marriage of sorts and it's enough to feed a whole wedding party (but there's only two of us!).… Read More

One of Indonesia's national treasures, and also found in Malaysia and Singapore, rujak, is the ubiquitous afternoon snack. When the sun starts its descent and the heat of the day starts to dull the brain, just about every Balinese I know tucks into this action-packed fruit salad with a savoury dressing that is guaranteed to slap you out of a tropical slump.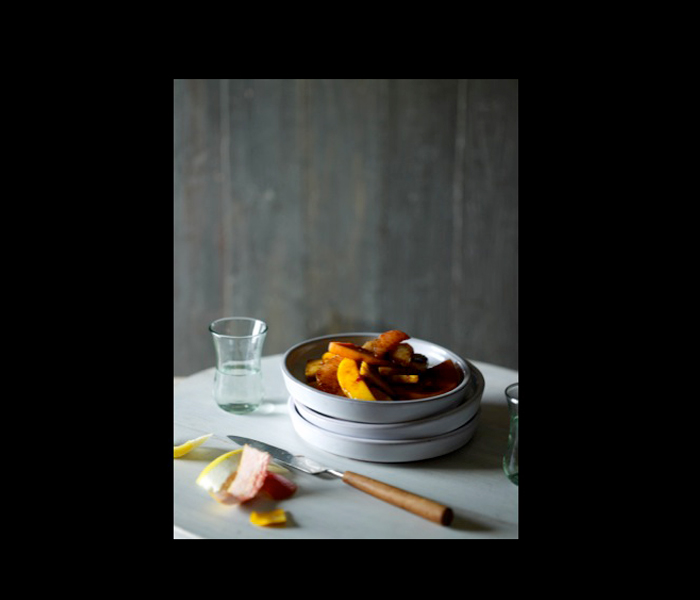 It combines the energizing four pillars of Asian cooking: sweet, sour, spicy and salty, and it clears the mind, refreshes the palette, speeds up the metabolism and offers a generous dose of vitamin C, iron, folic acid and calcium. Pregnant women crave its strong flavours, and rightly so.
As soon as my children are home from school, they feast on rujak mixed with any amount of seasonal fruit.

From unique boutiques to covetable keepsakes and handcrafted creations, Ubud has treasures aplenty. Here are just some of my personal favourite places to shop in the local area.
Blue Stone Botanicals in Ubud offers a glorious range of soaps, essential oils, balms and burners. You can find the perfect aromatherapy present here or something to soothe and scent your world.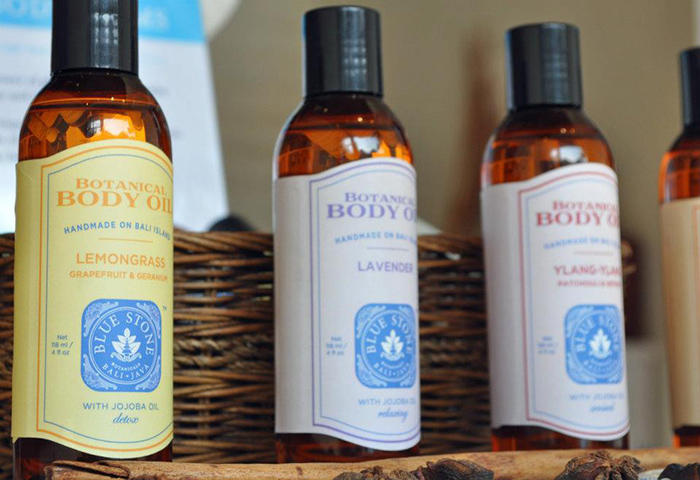 Nava Bali Ceramics in Monkey Forest Road has theee cutest tea-pots and zen-style cups, plates and accessories in matt ivory-white with teak trimmings with tea spoons and other accessories to match.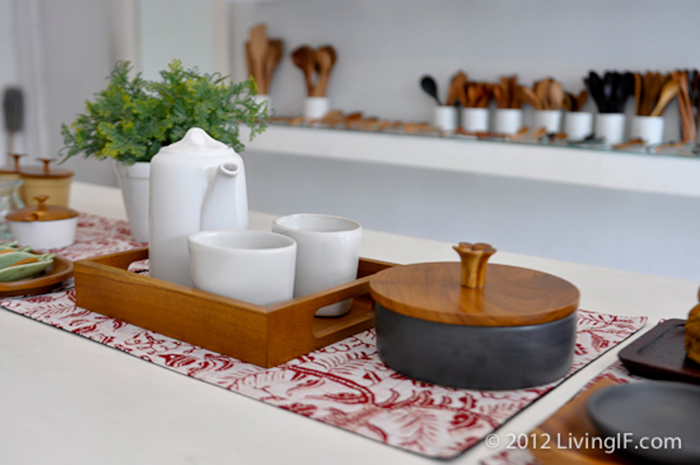 Lilla Lane on Monkey Forest Road near the soccer field is where I always buy my summery sandals. They are elegant, super comfortable and a great price.… Read More
---